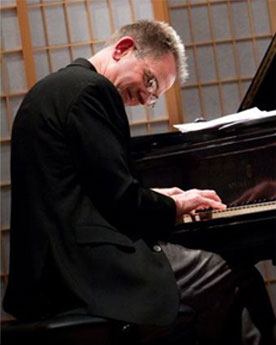 George Oldziey, Composer for Film and Games, Music Recording and Production, Jazz Pianist
George Oldziey is a composer, pianist, recording engineer and music producer. He has extensive film and game composition credits and provides musical production and recording facilities in his Austin studio.
If you are interested in original music for films, games or video production you can hear samples and see more details at my music site, Oldziey Music. If you would like more information about my recording studio and musical production work, check out my Greenhaven Studio site.
George's News
My great Latin Jazz band, GATO 6, had a CD debut worldwide today! It's called "El Viento", and it features some really great musicians. It's available at CDBaby, Itunes, Amazon, and a host of other sites. The physical CD features beautiful artwork by Brenda Ladd, so grab that from CDBaby if you can!
This is a busy time in many artistic ways for me. Not only am I blessed with the release of my new GATO 6 CD, which will officially be released on August 23rd on my new label Bus Biscuit Records, but we're are about to usher in the Fall Season for our Casa Karen Concert series with a performance on Saturday, August 18th with the Bruce Saunders Quintet! Bruce is a world class jazz guitarist who will be performing with several other Austin jazz illuminaries such as saxophonist Elias Haslanger. Call 512-459-9900 for reservations!